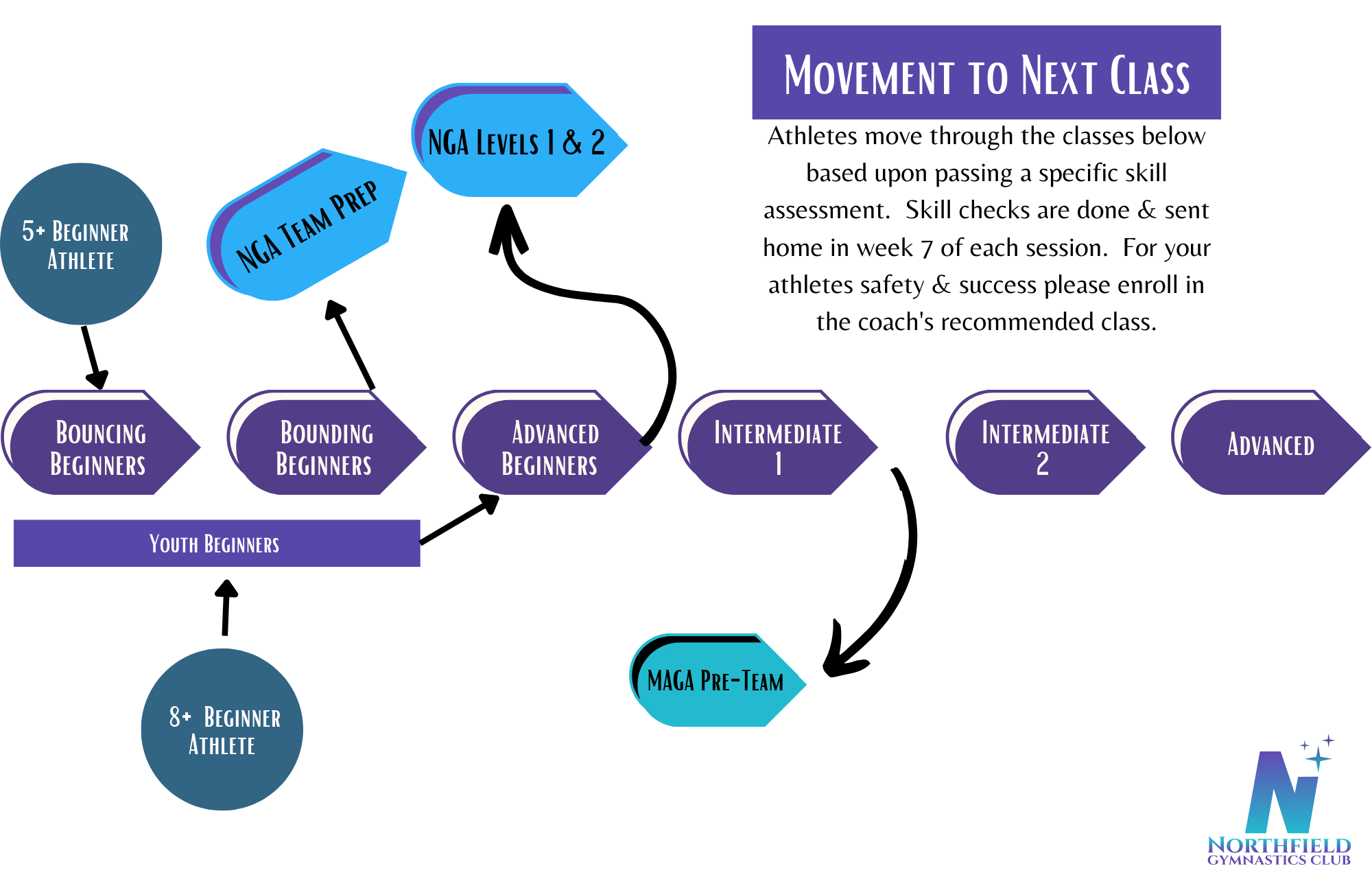 Our main gym hosts our 9 and older athletes, or athletes that have passed into advanced beginners out of our Tumble Bugs gym.  If you are looking for a beginner class for an athlete 5-8 years old, please click on our Tumble Bugs Gym in the menu.
Youth Beginners (9+ years):  For our athletes just beginning their gymnastics journey, youth beginners encompasses all the skills of Bouncing & Bounding beginners, on equipment that fits this age group.  Athletes will learn basic gymnastics skills and shapes that will prepare them for the combinations in Advanced Beginner.  This class is 60 minutes and has an 8:1 ratio.
Advanced Beginners: In this 85 minute class athletes will begin to combine beginner level skills to form basic gymnastics series and combinations. They will also build on their intermediate shapes & movements to be ready for the next level! This class is 85 minutes with an 8:1 ratio.
Intermediates 1 & 2: Athletes in these classes begin to learn intermediate level gymnastics skills while increasing their strength, spatial awareness, coordination & flexibility. This class is 90 minutes with an 8:1 ratio.
Advanced: NGC's advanced class is for athletes that have tested out of intermediates or with a coach evaluation. Athletes in this class begin to work intermediate level combinations and advanced level isolated skills. This class is 90 minutes, with an 8:1 ratio.